Love for running doesn't stop with the mere running: in fact, it can't overlook one's love for Environment.
Eroica 15-18 adheres firmly to the campaign "IO NON GETTO I MIEI RIFIUTI" ("I don't dump my trash"), promoted by Spirito Trail, aimed at the real trail-runners, athletes and organizers in order to safeguard the Environment and Nature itself.
The Eroica 15-18's committee, together with the athletes and friends from Vittorio Veneto, will work hard to respect, and protect, the ecosystem in which the events will take place.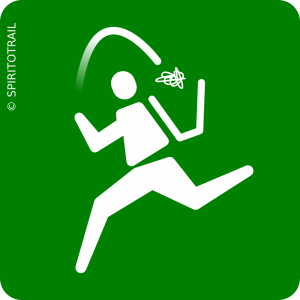 We must respect the beauty of our hills, the appeal of the countryside and its charming tiny lanes, destination of numerous walks and setting in which we measure our own sportive performances.
Unfortunately, very often during running-races, participants leave their garbage along the routes. Eroica 15-18 wants to make a strong effort in diffusing the "culture of beauty" and of respecting the Nature, that we all enjoy for free.
Eroica 15-18 is extremely keen in sensitizing the participants so that everybody understands that, during  any kind of running route – be it a trail, on the road, or even a training –, this simple rule can't be forgotten: no waste dumped on the ground!
SO, PAY ATTENTION:  THE CAMPAIGN "IO NON GETTO I MIEI RIFIUTI – I don't dump my trash" PRESUPPOSES THE DISQUALIFICATION FOR THOSE WHO THROW GARBAGE ON THE GROUND. FORWARNED IS FOREARMED!
[Cover photo by Brian Erikson from Unsplash]
[contact-form-7 404 "Non trovato"]