On the 18th March 2018, in Vittorio Veneto, we will run Eroica 15 – 18, one of the best marathons within Italy. Although the start and the arrival of the marathon are going to be in Vittorio Veneto, Eroica 15-18 is going to pass through the municipalities of Revine Lago, Cison di Valmarino, Follina and Tarzo; Together with all its participants, thus, it is going to run throughout the Prosecco's birthplaces.
Beautiful villages with wonderful landscapes, with an ancient and developed agricultural, touristic, food and wine tradition. In the last period these lands acquired a new merit: having applied in April 2107 and having then been attentively evaluated by Aces Europe, Vittorio Veneto together with 37 other municipalities of the "Terre del Prosecco" ("lands of Prosecco") became  "European Community of Sport" 2018.
The nomination awarded was spread with a great satisfaction by the whole administrative sections of the municipalities adhering to the project. Such an award for 38 municipalities between the provinces of Treviso and Pordenone is the result of an important work of collaboration, brought about with strong resolution.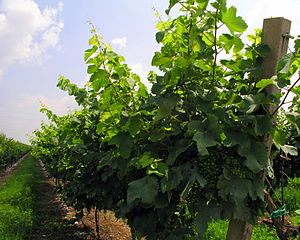 The 38 municipalities have a common purpose: that of promoting sports and tourism in their area. Every year, in Europe, a European "Capital of Sport" is designated: in 2018 it is going to be Sofia, in Bulgaria. Each state might have at most two "Communities of Sport".
The project was financed by important sponsors as "Consorzio Tutela del Vino Conegliano Valdobbiadene Prosecco Superiore DOCG" and "Consorzio di Tutela Denominazione di Origine Controllata Prosecco".
Prosecco is, in fact, a wordly  renown symbol of those lands and, in the last 20 years, it gave an influential push to the Italian economic growth. In particular, the two sponsors helped in promoting a sustainable growth together with enriching international sport-tourism.
It is the first time for this wide territory in Italy to reach such a remarkable result! 2 Regions, 2 Provinces, 38 municipalities and almost 300 thousands inhabitants brought together by  shared traditions and a common culture, as well as by a sportsmanship which is mostly developed and sustained by voluntary work.
Indeed, the precious presence of sportive associations is a prominent feature of the dossier: they believe in and spread fundamental values such as sharing, solidarity, a healthy life-style, sport as "school of life", the idea of an "other" as oneself, teamwork and passion.
The title of "Community of Sport" will surely benefit the sportive activities,  thus strengthening the promotion of all those values.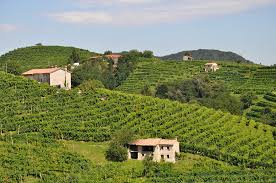 From these strong base arouse the collaboration between the 4 sportive associations in Vittorio Veneto, which gave birth to Eroica 15-18:Scuola di Maratona, Atletica Vittorio Veneto, Libertas Vittorio Veneto and Nuova Atletica San Giacomo.
A journey together, a journey through History; a Journey with people and sport! Come visit us at maratoninadellavittoria.it!
Sign up for our Newsletter to get the latest updates on our events!
[contact-form-7 404 "Non trovato"]